Modi hopes for 400 seats but will shrink to 40 seats if fair elections are held, says Ajay Agarwal
| Published on Mon 15 Apr 2019 08:37 PM IST MALAYALAM VERSION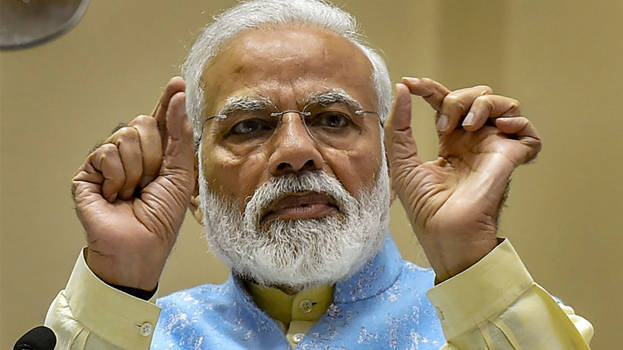 NEW DELHI: BJP leader Ajay Agarwal wrote a letter to PM Modi in which he bitterly criticized demonetization and GST. He also said that Modi is an ungrateful person. In his letter addressed to PM Modi, Mr. Agarwal said that Modi's dream of winning 400 seats would be shattered in the Parliamentary elections of 2019. He also claimed that if elections are held in a fair manner, BJP will be forced to confine itself to 40 seats. He told Modi to be prepared to receive this shock.
He claimed that majority of BJP leadership in Gujarat wanted that BJP should lose Assembly elections in 2018 so that the pride of Modi and Amit Shah is shattered. At this juncture, Modi raked the topic of the meeting of Pakistani officials held at the residence of former Vice President, Hamid Ansari, former PM, Manmohan Singh and Mani Shanker. This topic was made the key issue in Gujarat Assembly elections. Agarwal claimed that had this not been done, BJP would have lost Gujarat Assembly elections.
Ajay Agarwal had polled 1.73 lakh votes in Raebareli contesting against Ms. Sonia Gandhi in 2014.