NGO moves SC against economic reservation
Agency | Published on Fri 11 Jan 2019 08:40 AM IST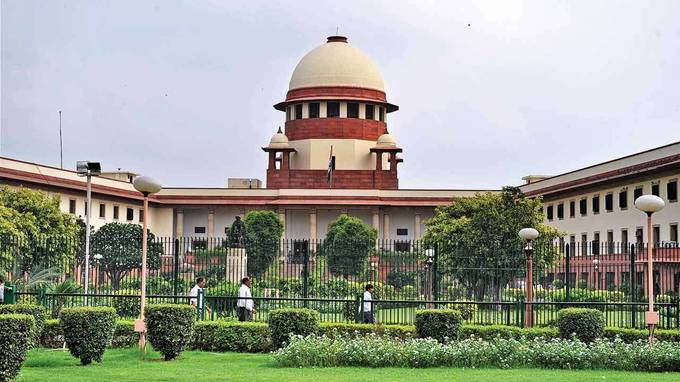 NEW DELHI: The Bill was passed by the Parliament in a jiffy, and the challenge to the same has been equally swift. NGO Youth for Equality has moved the Supreme Court challenging the Constitution (103rd) Amendment Act, 2019 which proposes to introduce ten percent reservation for those belonging to economically weaker sections of the society.

The petition states that the 2019 amendment, which has been swiftly piloted through both Houses of Parliament and passed with little debate in the first week of January, violates several basic features of the Constitution.
The amendment inserts Articles 15(6) and 16(6) in the Constitution which permit the following: The State to provide for special provisions/reservations for any economically weaker sections of citizens.

These economically weaker sections to be of those other than the backward classes or SCs/STs. These measures to be to a maximum of 10% of seats/posts in addition to the existing reservations.

The reservations in Article 15(6) to be for unaided institutions as well, notwithstanding the provisions of Articles 19(1)(g) & 29(2)
The petition states that economic criteria cannot be the sole basis for reservations under the Constitution. The same has been held in the Constitution bench judgment in Indira Sawhney Vs. Union of India [1992 Supp. 3 SCC 217].
Further, the petition contends that 50 percent ceiling limit for reservation which has been laid down in M Nagaraj v. Union of India &Ors., cannot be breached as the same has been engrafted as a part of the basic structure of the Constitution's equality code.
The petition also states that economic reservation if brought in cannot be limited to general category.
The exclusion of the OBCs and the SCs/STs from the scope of the economic reservation essentially implies that only those who are poor from the general categories would avail the benefits of the quotas, the petitioner submits.
"Taken together with the fact that the high creamy layer limit of Rs.8 lakh per annum ensures that the elite in the OBCs and SCs/STs capture the reservation benefits repeatedly, the poor sections of these categories remain completely deprived. This is an overwhelming violation of the basic feature of equality enshrined in Article 14 of the Constitution and elsewhere."
The petitioner has prayed for quashing The Constitution (103rd) Amendment Act, 2019 as violative of the Basic Structure of the Constitution.