ATM heist in Thrissur, Kochi; Rs 35 lakh burgled
| Published on Fri 12 Oct 2018 01:07 PM IST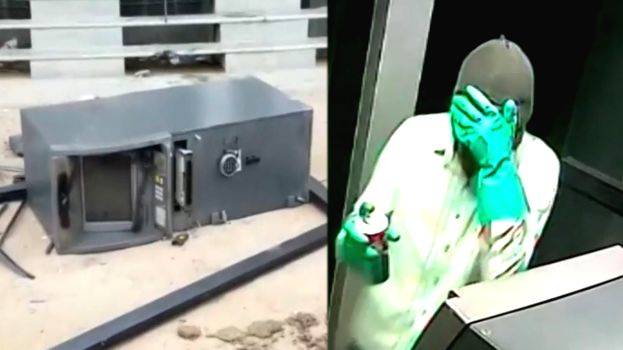 THRISSUR/KOCHI: In two separate robbery incidents in Thrissur and Kochi, burglars destroyed two ATMs and made away with Rs 35 lakh.

The robbery happened at Koratty in Thrissur and Thrippunithura in Kochi.

At Thrippunithura's Irumbana, an SBI ATM was damaged and Rs 25 lakh was stolen and t Koratty, Rs 10 lakh was stolen from an Indian Bank ATM. The wall was drilled to commit the burglary.