City bids farewell to Dr Babu Paul
| Published on Sun 14 Apr 2019 12:16 AM IST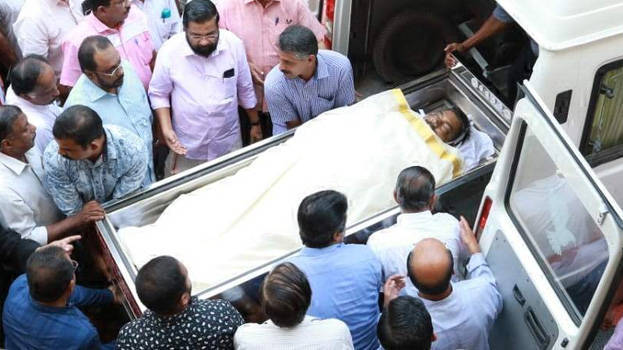 THIRUVANANTHAPURAM: The Capital city bid farewell to the moral remains of Dr Babu Paul, who conquered the hearts of the people as an able administrator, orator, writer and bureaucrat, on Saturday.

His end came when he was 78 and while he was under treatment for liver and kidney disease. He breathed his last at 12:30 am on Saturday.
The body was kept in the day at Statue Punnan Road St Peters Jacobites church and Kawdiar Mummies colony Cheerathottam house for public to pay their last respects.

By 5 am on Sunday, the body will be taken to Ernakulam and buried at Kuruppampadi St Mary's Cathedral near Perumbavur. It was his final wish to be laid to rest in that place where his parents were also buried.
The body was brought to Kawdiar Mummys colony at 12:30 pm. On behalf of the government, Minister Kadakampally Surendran paid his last respects. Hundreds of leaders, relatives and friends also paid homage.