CPM threatening family, Asha Lawrence complains to Governor
| Published on Fri 09 Nov 2018 06:20 PM IST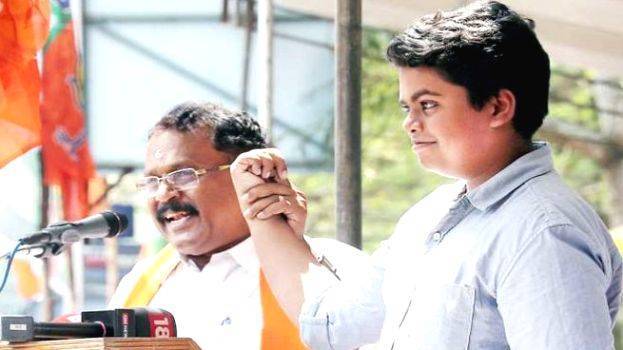 THIRUVANANTHAPURAM: Senior CPM leader M M Lawrence' daughter Asha Lawrence has given a complaint to the governor, saying that the CPM has been trying to endanger her job as a revenge for allowing her son to attend a BJP programme.

Asha said that the governor had assured her that he would instruct the government to probe the matter and take appropriate action.
Asha and her son Milan met governor Friday morning at around 11 am. The meeting took about 15 minutes, after which she handed over the complaint to him.

Asha informed the governor ever since her son attended the BJP meeting the CPM had been trying to deprive her of her job in SIDCO.
"As part of this, they have been collecting fake complaints against me from my colleagues. CPM leaders have also been telephoning me and my son to threaten us under the pretext of advising us. As situation reached this stage, we decided to submit a complaint to the governor," she said.

M M Lawrence' grandson Milan had reached the strike venue of BJP where they were holding protest meeting against the arrests in Sabarimala issue. The Plus Two student had thus become part of the State-wide protest of the BJP, which alleged that the government had deliberately jailed devotees after trapping them in fake cases.