Dr P Sethunathan passes away
| Published on Sun 14 Apr 2019 02:43 AM IST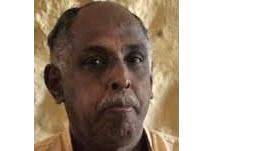 THIRUVANTHAPURAM: Humourist and former Malayalam department head of Thiruvananthapuram MG College Dr P Sethunathan (72) passed away on Saturday.
A resident of Katturoad Kamalabhavan, he was the son of Kottarakkara native Parameswaran Nair and L Janaki Amma. He did his PG in Malayalam from Kerala University and took PhD from Kaladi Sree Shankaracharya Sanskrit University. He had served in several NSS college as a teacher.
He has written several books in local languages based on hearsays, folklores and proverbs. Malayalaperuma, M P Manmadhan, Karmapathathil Kalidarathe, Stefen Hawking- Jeevikkunna Oru Ithihasam, Malanattu peruma, Cheerankavil Yakshiyum Mattu kathakalum and Yakshikathakal are his important works.
A winner of Kerala Sahithya Academy Award, he married Ayyappa College retired professor K Vimala. Smitha is his daughter and Sanal Kumar is his son-in-law.