EDITORIAL: The big loot of cement companies
| Published on Tue 12 Feb 2019 09:16 PM IST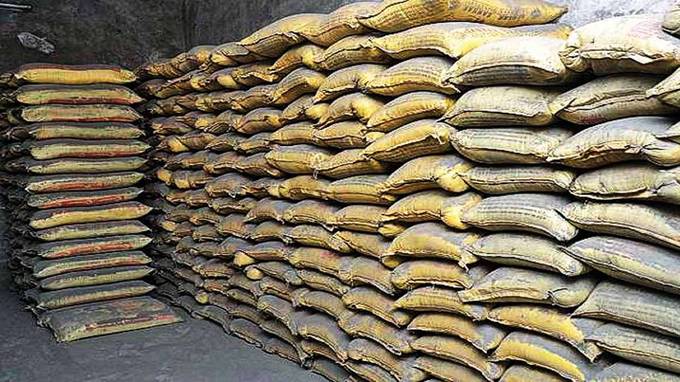 Cement companies have been suffocating people by increasing cement prices now and then; this has become a usual phenomenon. Howsoever strong the protest is, no result is seen to that. For consumers in the State, who depend mostly on other states for cement as in the case of essential commodities, there is no other choice but to buy the cement after giving the fixed price. Companies exploit customers after understanding this situation. Before the state-Central budgets Tamil Nadu cement companies, all on a sudden, hiked the price by Rs 50 per bag. Before the protest against this lost steam, companies again hiked the price by about 40 rupees. The cement that cost Rs 350 to 370 in January now costs up to Rs 450. In Kerala about ten lakh tonne cement is being sold out every month and from this one can guess the additional profit of cement companies. Toeing the line of these private companies, State public sector Unit Company Malabar cements also increased the price of a bag by Rs 30.

As the market share of Malabar cement is just four per cent, it is the private companies that are reaping the benefits of the price rise. There is no definite reason behind the recent hike of cement. Companies have just repeated the tactic of increasing the price before budgets and reap maximum profit.

This time they had also dared to go for a second hike, resulting in the final hike of up to Rs 100. Replacing the brand on experimental basis is also of no use as all cement companies function as a cartel. Since cement is indispensable in the construction field, people have no other go but to buy it at 'any cost' fixed by companies. In southern states, it is only in Kerala that the cement has crossed Rs 400 limit.

State Industries minister had said in the Assembly that he would ask companies in other states to decrease the price but no discussion with the companies took place even after second-time hike. Meanwhile, dealers and contractors are mulling a shutdown but it is not going to give the desired result; it is the government which has to do something about this.

The prices of all construction materials are going up. The price rise will also affect the government as its pending construction will surpass the contract when the works get completed. The contractors who have taken up the work are also in a dilemma following this never-before two-time hike.

Like petroleum products, cement is also a milch cow for the government. The tax for cement is the highest slab of 28 per cent under GST. The general allegation is the government is not interested in reining in the price of cement since higher the price means higher the profit for the government. The unequivocal opinion is that this strategy of cement companies should be blocked since it tantamounts to looting.