Govt not interested in including leaders in Sabarimala attack cases
| Published on Sun 13 Jan 2019 11:27 AM IST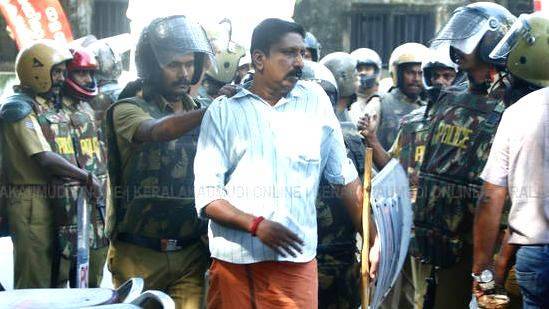 THIRUVANANTHAPURAM: It has been alleged that ordinary activists are being trapped in the attacks witnessed during the hartal observed by Sabarimala Karma Samithi on entry of women. The police has so far not been able to include any leaders in the case who openly called for the attack. Even local leaders were not included in the conspiracy case at a time when the state government alleged that the attacks witnessed were a planned riot. It has also been criticised that leaders are not cooperating in the case proceedings of the arrested. Meantime, some senior activists of the BJP have been trapped in cases.
The CPM as well as the RSS had unleashed violence in the hartal. Bombs were hurled towards the Nedumangad police station. The police has so far not been able to nab the main accused Praveen, a RSS activist. Almost five CPM activists out of the ten involved in stoning a Sabarimala Karma Samithi activist to death have not been arrested. Only 14,500 out of the 38,000 accused involved in the violent attacks were taken into custody. The DGP has directed to nab the remaining accused within two weeks.
The government is of the stand that the attacks witnessed in Kerala was a planned one. The government has reiterated this in the explanation given to the governor. However, there is no proof for the role of leaders'.