Gun fired at beauty parlour in Ernakulam
| Published on Sat 15 Dec 2018 04:52 PM IST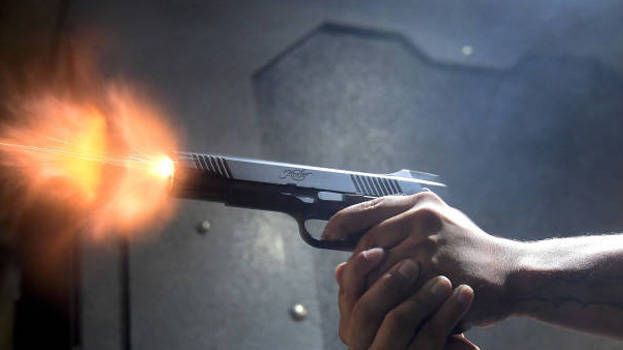 KOCHI: Two anonymous persons who came on a bike fired gun at a beauty parlour in Kochi on Saturday evening.

The police have reached the place and have started investigation into the incident. They said that the shooters had demanded a ransom of Rs 25 crore and pulled the trigger in order to threaten the owners of the beauty parlour.

The CCTV visuals show the two men, wearing black jackets and helmet walking towards the parlour. Before they left, they also threw a paper in which something was scribbled.

The duo threatened the owner in the name of Mumbai underworld don Ravi Pujari.

The posh beauty parlour reportedly belongs to actress and bank fraud case accused Leena Maria Paul. She has acted in Red Chillies and Husband in Goa.