'Krishnamma got monthly pension of Rs 30,000 but didn't spare a penny to help struggling daughter-in-law'
| Published on Thu 16 May 2019 08:13 PM IST MALAYALAM VERSION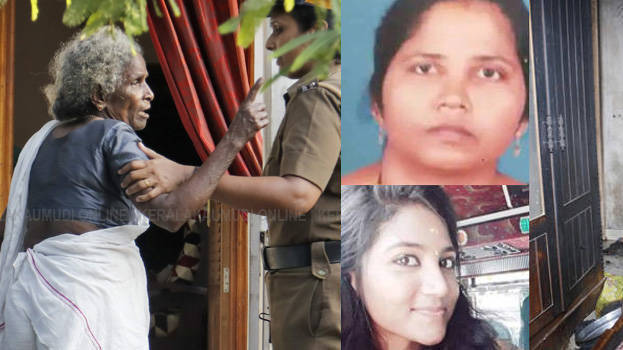 THIRUVANANTHAPURAM: "Lekha's family was not the one that had no means left to pay back the loan. Krishnamma (Lekha's husband Chandran's mother) took a monthly pension of Rs 30000. If she had saved some money out of that every month, the family could have easily pay back the loan… but what will we do if one gets a kick out of superstition,"- these are the angry words of Lekha's neighbour Rajani.
Krishnamma has been drawing the pension of her late husband, who died while serving in Indian army.
She squandered that money for the black magic. She cooked separately and ate food. She didn't give anything even to her granddaughter Vaishnavi.
She didn't bother even if Vaishavi and mother had to starve. Krishnamma and Chandram strongly believed that loan issues will be taken care of by family Gods.
Infighting in the family started within the first few days after the marriage. Years ago when Chandran was in Gulf, Krishnamma didn't allow Lekha to get into the house once, just because she was a bit late in returning from her parent's house.
Chandran who came to know about this, finally resolved the face-off by calling up his uncle Gopi Pilla and asking him to intervene.
The neighbour said that Krishnamma badmouthed Lekha and her daughter if she found them talking to any man. This made them more and more introvert.
All assets received as dowry were sold off by her mother and husband. After returning from Gulf nine months ago, Chandran went out for work only rarely. If he goes to work a day, he will give Rs 200 to her wife for home expense.
They managed food also with this money and most of the days they starved but didn't speak out for fear of humiliation.
Chandran ate food prepared by his mother, according to Lekha's uncle .
The locals said, even from Day 1, they had doubts about the reason for suicide.
But they preferred to keep quite as protest against the bank was gaining strength.