Woman tenders apology for demeaning CM
| Published on Thu 11 Oct 2018 11:27 PM IST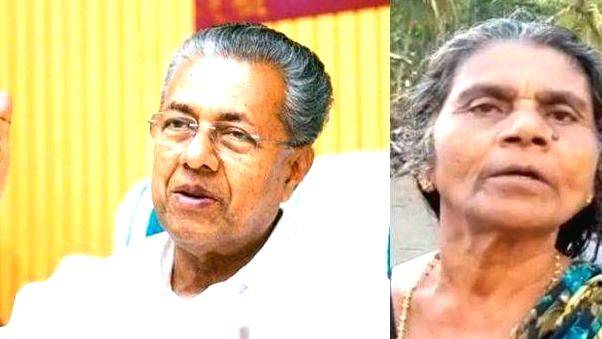 THIRUVANANTHAPURAM: A house woman who had made a casteist remark against Chief Minister Pinarayi Vijayan during the protest march against the Supreme Court on Sabarimala on Wednesday, has come out, begging for apology.

"When a channel person asked me I said that out devotion for Lord Ayyappa. I didn't mean to humiliate anyone. Please forgive me, considering that I'm a mother," she says in a video posted on FB.

The woman, Maniamma, was on Wednesday booked for using the casteist swear word against Pinarayi Vijayan. A video of her using the derogatory term has been shared widely on social media.

Maniamma, of Cherukole district in Pathanamthitta, was booked by Aranmula police in Pathanamthitta under IPC sec 294(b) (using/singing obscene language/song in public), 153 (provocation with intent to cause riot), and 506(1) (criminal intimidation). She is between 60 to 65 years. Maniamma, is the wife of Sivan Pilla.

It was Sree Narayana Dharma Paripalan Yogam (SNDP) office bearer V Sunil Kumar who had filed a complaint based on the video.