Member of tantri family to contest polls as BJP candidate
| Published on Fri 11 Jan 2019 01:24 PM IST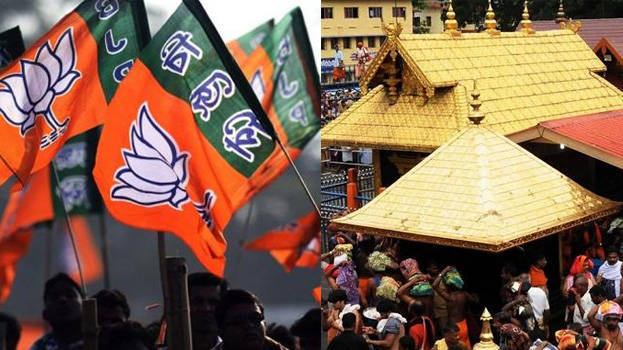 THIRUVANANTHAPURAM: There is a move from the BJP to attain political gains by making active the Sabarimala issue in the coming Lok Sabha polls. The party is planning to field a member of the tantri family in Pathanamthitta, one of the most expected constituencies of the party. The party is trying tactical strategies aiming polls in the wake of the reply of Thazhamon family after the devaswom board and government criticised the tantri for performing purification rituals soon after the entry of two women of menstruating age.
It has been hinted that the party is planning to field a member of tantri family as BJP candidate in Pathanamthitta, a place where Sabarimala protests snowballed into a political controversy. The member is highly educated and a scholar in Sanskrit and a student of tantra Vidyapeed controlled by RSS at Veliyathunattil in Aluva. He is not a known face among the public.
The BJP's calculation is that the emotions of devotes on women entry is favourable for them. Party's assessment is that fielding a candidate like that will benefit them and the search reached them to the tantri family. However, they are not sure in getting permission from the tantri family.
The Pandalam Palace is supporting BJP' stand on Sabarimala issue. Even the NSS is with the Pandalam palace and the Thazhamon family. Keeping this in mind, they decided to field a member of the tantri family.