More women to enter Sabarimala again, says M M Mani
| Published on Fri 11 Jan 2019 09:56 AM IST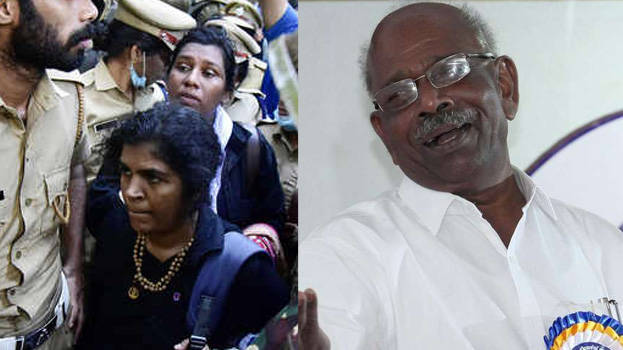 KOTTARAKKARA: Many more women will enter Sabarimala again, said Minister M M Mani. The CPM has the strength to bring 50,000 women to Sabarimala and there won't be anyone to stop them there, he said while inaugurating the commemoration meet of Abdul Majeed in Kottarakkara.
The tantri was not directly appointed by Lord Ayyappa. Saying that Ayyappa will lose his celibacy if women enter Sabarimala is untrue. Tantri is a man leading a normal life. Did anything happen to Lord Ayyappa. It has been asserted that the government has no right to remove Kandararu. The court verdict is applicable to him also and if he violates that, he would be punished, the minister said.
The devaswom president had stated that there is a machine to know women's age. Those in the board are appointed after voted by Hindu MLAs including me. The agitations staged by Sandh Parivar are fake. He criticised the hunger fast staged in front of the Secretariat. K P Sasikala who asserted that she would commit suicide if any woman enters the holy shrine is not to be seen anywhere. An attempt is there is bring back upper caste domination. Ramesh Chennithala and Sukumaran Nair are all doing that, he criticised.