No Pethidine, Hashish for police pooches; cops run for stocks
| Published on Thu 11 Oct 2018 04:10 PM IST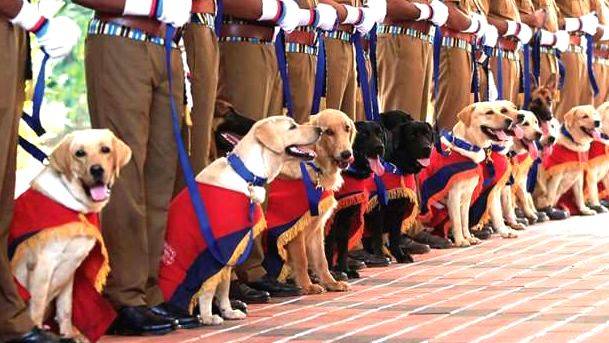 THIRUVANANTHAPURAM: There is not even a pinch of pethidine or hashish left with the police squad for training police dogs to detect smuggled narcotic drugs.

The application submitted by Thrissur police academy dog trainers to their superiors for sample doses of MDMA, heroin, hashish and pethidine is yet to be considered. With this, the training programme for 16 dogs in the new batch has been left midway.

However, the police have tightened its vigilance as extensive smuggling and sale of narcotics items came to be reported from different parts of Kerala. The illegal drugs are brought to airports in high-end cars and smuggled out to other countries through human carriers.

It was for taking up the duty to find out these smugglers that the police decided to train one-and-a half- year old dogs to smell different varieties of narcotic drugs. The training was started last January. It started with the smelling of ganja, which was easily available.

With just six months' rigorous training, the dogs could sniff out ganja, wherever it was kept hidden including body parts, vehicle, food materials and luggage. No what is left in the training session is to teach them to smell other costly drugs like MDMA, heroin, hashish and pethidine. But the police are virtually running from pillar to post to get the samples of the above drugs as just a few weeks are left in the ten-month training period.