Posting photo of me in Ayyappa attire not wrong…I believe in Tatvamasi, Rahna Fathima tells court
| Published on Fri 09 Nov 2018 07:42 PM IST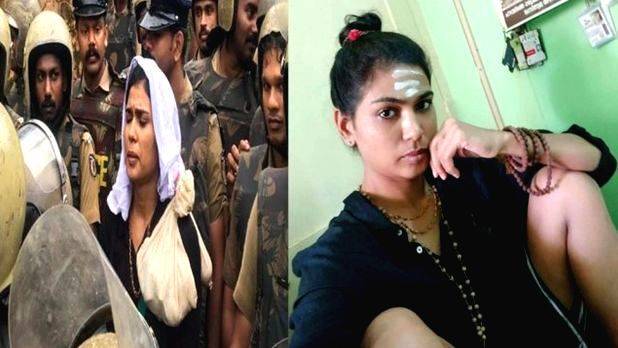 KOCHI: Women activist and actress Rahna Fathima has said in the high court that she had not tried to nurture communal animosity by making an attempt to visit Sabarimala temple. "I'm a person who believe in the philosophy of Tatvamasi. I don't live according to Muslim customs. I don't think posting on my Facebook page a photo of me dressed up as an Ayyappa devotee is worng," Rahna Fathima explained in the court on Friday.

But the court warned Rahna that her beliefs should not be the ones that hurt the beliefs of other believers. The court warned her while it was considering her anticipatory bail plea.

A case had been filed against Rahna by BJP leader R Radhakrishnan, stating that her FB posts hurt religious sentiments. The case has been posted for another day, when the verdict will be delivered.

Rahna Fathima and Hyderabad native and TV reporter Kavitha Rahna had climbed Sabarimala with full police protection. But they had to give up their plans after they were confronted by protesting Ayyappa devotees at Nadapanthal.

Later, Rahna's house in Kochi also came under attack.