Sabarimala prohibitory orders will not trouble devotees: HC
| Published on Thu 06 Dec 2018 11:54 PM IST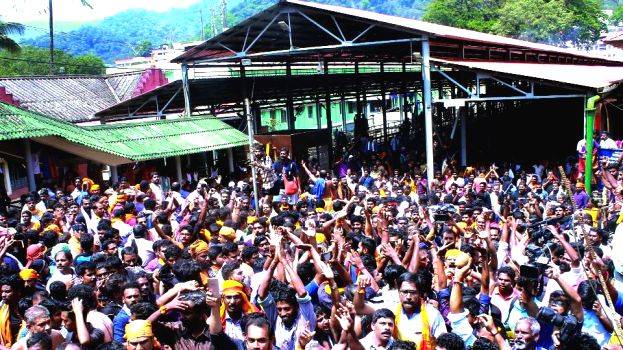 KOCHI: The Devaswom board bench of the high court asked on Thursday what flaw was there in clamping Prohibitory orders in Sabarimala and there was no basis to the presumption that the orders would create problems for devotees. The bench made this oral observation while considering the petitions filed by persons including R Sreenivasan.

"The orders are not troubling devotees. The observation committee has reported that the other day 80,000 devotees had visited the temple. In this matter Pathanamthitta ADM PT Abraham had given reply in the form of affidavit in the court. The petitions were later posted for Monday.

In the affidavit ADM said that Section 144 was necessary for the safety of devotees. "This is not applicable to devotees or their vehicles. The order was imposed to block those who came with protest against the Supreme Court order. The allegation of the petitioners that the Prohibitory order was clamped to block devotees visiting and chanting Saranam enmasse is baseless. The tension created since the Tulam pooja was taken into consideration while imposing Section 144. Intelligence reports were also there that anti-social elements would sneak into the protesters and try to ignite communal riots. From November 26 onwards, 92 cases were registered in Pathanamthitta. The petition might have been given without understanding the essence and aim of the Prohibitory orders or else, it might have been an attempt to run a campaign against government systems for the sake of conservative people."