Sannidanam is all prepared for Makaravilakku
| Published on Sat 12 Jan 2019 12:00 AM IST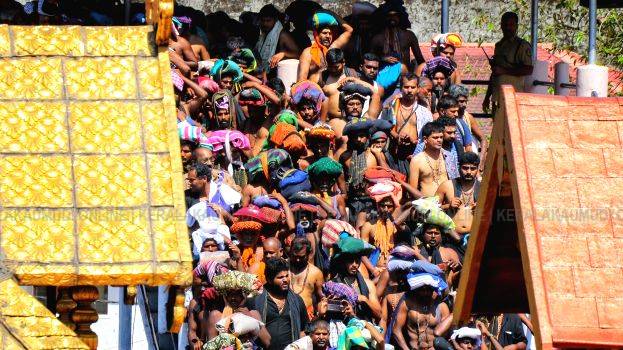 SABARIMALA: Only one day left for the holy Makaravilakku and Sannidanam is filled with devotion. 'Thiruvabharana' procession that start today from Panthalam Valiya Koyikkal palace will reach the shrine on Makaravilakku day.
Sabarimala women entry and other controversies might have resulted in lesser footfalls at start of the season. But now the situation has changed. Sabarimala is witnessing a flow devotees. Darshan queues went on for 12 hours recently. Numbers of Malayali devotees have steadily increased.
High Court monitoring committee members visited Pamba and Nilakkal to evaluate preparation for Makaravilakku. Devaswom Board President A. Padmakumar will be at Sannidanam today. Devaswon Minister Kadakampally Surendran will visit the shrine tomorrow.