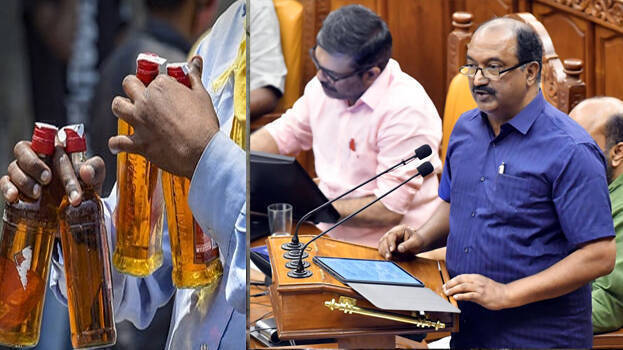 THIRUVANANTHAPURAM: Finance Minister KN Balagopal has come up with an explanation regarding the introduction of additional tax on liquor in the state budget. He justified the move by saying that cess is not imposed on all liquors and that the price hike is not applicable to all.
According to the minister, the price increase will not be applicable for liquor priced below Rs 500. A cess of Rs 20 is imposed on Indian-made foreign liquor priced between Rs 500 and Rs 999 and Rs 40 on liquor above Rs 1,000. This is to mobilize additional resources through the Social Security Seed Fund. This amount will be used to ensure social security for the weaker sections. It is reported that the government will get an additional revenue of Rs 400 crore due to the increase in the social security cess.
The government had increased the price of liquor in the state in December last year to make up for the loss due to forgoing the Turnover Tax of liquor companies. Now, the state has again increased the cess on liquor through the budget. Occasional hikes in liquor taxes have led to protests.