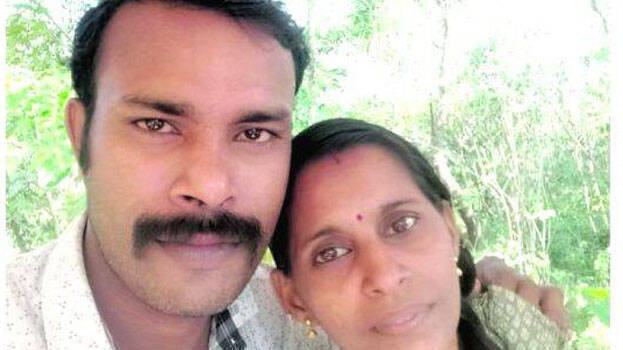 KASARGOD: The accused Wayanad native Anto Sebastian (40) has been arrested in the murder of Kottiyam native Neethu Krishnan (30). She was found dead at the residential place inside a rubber estate in Badiyadka. They were living together for several years. He was taken into custody yesterday from a lodge in Thiruvananthapuram by an investigation team led by Badiyadka inspector P Premsadan and SI KP Vinod Kumar. He is being questioned.
Neethu who had come for tapping work in the rubber estate was living with Anto. The police said that he slept next to the dead body for two days after the murder. After putting a noose around Neethu's neck and knocking her head against the wall, the accused made another knot and tied her hands and feet. The plan was to dump the body outside. But he abandoned this plan and tried to hang the dead body but was unsuccessful.
Anto told the locals that Neethu had gone home two days ago. He locked the house and left when a foul smell began to emanate from the dead body. Inspector P Premsadan said that the two had been living together for many years. Neethu's body was found on February 1.