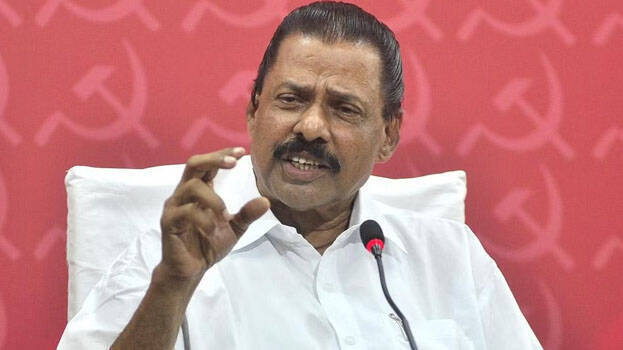 THIRUVANANTHAPURAM: CPM state secretary MV Govindan met Chief Minister Pinarayi Vijayan. He also criticized the central government's policy was the reason for the increase in fuel prices. Govindan also criticized the media for raising questions regarding the fuel price hike.
It is estimated that the fuel cess will be a setback for MV Govindan's vehicle journey. His response was that the imposition of cess was only a suggestion of the budget. A final decision will be taken only after discussions on the suggestions. Central government has increased the fuel price. He also criticized that the media is highlighting the state cess to forget it.
"The reason for the increase in fuel prices is the Centre. Why are you not asking about it?", he said. Meanwhile, CPI state secretary Kanam Rajendran defended the tax increase in the state budget.
"The state need to pay salary and pension. If the Centre did not give the money, then how would the development work be carried out.", he asked. Any tax proposal will cause protests, he added. Kanam Rajendran stated that the left front will discuss the response of the people.