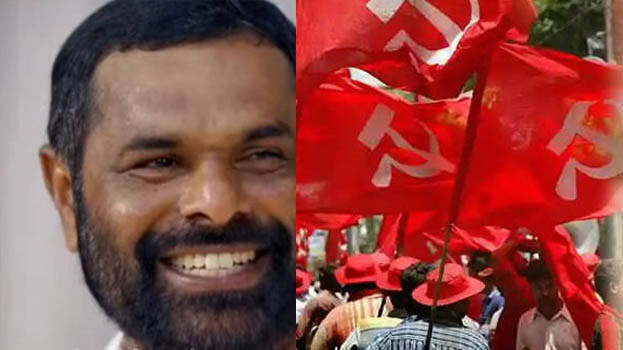 KASARGOD: CPM has taken action against Kasargod Pakkam local secretary Raghavan Velutholi for sending an obscene voice message in the party's WhatsApp group. Raghavan has been expelled from CPM's primary membership. The decision was taken by the Udma area committee.
The party had found itself on the defensive after the incident became controversial. Following this, the area committee met and took action. Senior leaders, including the district secretary, participated in the meeting. The district leadership demanded stern action against Raghavan in the meeting. Raghavan was expelled from the primary membership following a discussion on this.
Raghavan sent the obscene voice message to the group three days ago. He is an accused in the Periya double murder case. According to reports, Raghavan sent the message while he was going to Kochi for the trial of the case. It is said that the message was intended for someone else but reached the party group by mistake.