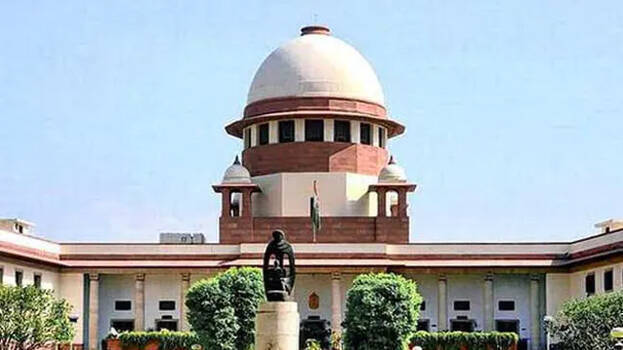 NEW DELHI: The central government has approved the appointment of five new Supreme Court judges on the recommendation of the collegium. List of Judges elevated to the Supreme Court are Justices Pankaj Mithal (Rajasthan High Court Chief Justice), Sanjay Karol (Patna High Court Chief Justice), PV Sanjay Kumar (Manipur High Court Chief Justice), Ahsanuddin Amanullah (Patna High Court judge), and Manoj Misra (Allahabad High Court Judge). The Centre issued the appointment notification after the Supreme Court reacted strongly to the delay in the appointment of judges nominated to the panel.
The Supreme Court collegium had recommended the names of these judges in December for elevation from High Courts to the Apex court. After the new appointments, the working strength of the Supreme Court increased to 32.
The Supreme Court earlier expressed its concern on the issue of keeping the list of the transfers of judges of the high courts pending with the Centre and warned that delay in transfers might lead to administrative actions which may not be palatable.