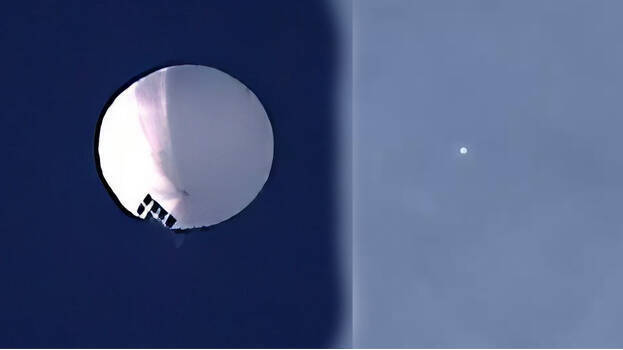 WASHINGTON: The US military shot down a Chinese surveillance balloon that flew over US airspace. Yesterday, as the balloon appeared on the South Carolina coast, military jets shot it down at about midnight Indian time. The balloon crashed into the Atlantic Ocean with a small explosion. The US closed three airports and airstrips before shooting down the balloon.
Although the U.S. initially decided not to shoot down the balloon in anticipation of the danger that might occur when it falls,
President Joe Biden yesterday ordered to shoot down the balloon. The US has deployed ships to recover the remains of the balloon. The US had alleged that the giant balloon, which had been flying through the US airspace since January 28, was a Chinese spy balloon.
However, the Chinese Foreign Ministry responded that the balloon, which was used for weather observation, had deviated from the prescribed path and reached the US. China has expressed regret over the incident. The US has not accepted China's claim.
Meanwhile, the Pentagon announced yesterday that another Chinese surveillance balloon flew over Latin America. However, the Pentagon did not say where in Latin America the balloon was spotted. Some reports claimed that the balloon was spotted in Costa Rica and Venezuela. China has not commented on the second balloon.