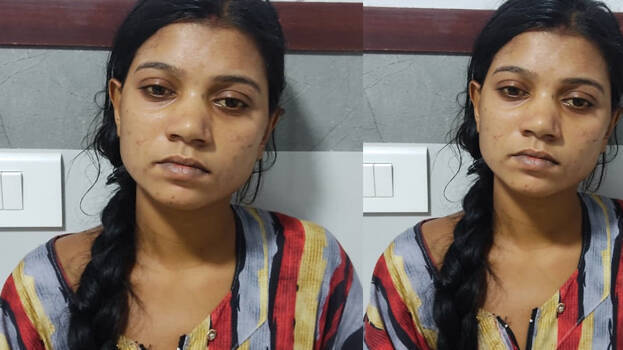 MALAPPURAM: The police will investigate whether the lover has any role in the incident where a woman strangled her husband to death, in order to live with him. Poonam Devi (30), a native of Bihar, living in Yaram Padi P K Quarters on Vengara Iringallur Kottaikkal Road, strangled her husband Sanjit Paswan (33) to death with a sari. This heinous crime happened on the night of January 31. The woman arrested on Friday has been remanded and is in Manjeri sub jail. The police got information that only the woman was behind the murder. Vengara circle inspector said they are collecting information of her lover in Bihar.
Poonam Devi was in a relationship with a youth of her place who is married and has children. To dissuade his wife from the relationship, Paswan brought his wife and five-year-old son to his work place Vengara, two months ago. However, she continued the relationship using a secret phone. She also decided to kill her husband. She tied his hands together with a towel when he was sleeping and then made a knot using the pallu of her sari and strangled him to death.

After pushing him down from the bed, she confirmed his death, untied the knot around his neck and hands and informed the people in the adjacent room that he was sick. When brought to Tirurangadi Taluk Hospital with their help, injuries were seen on his face and forehead and a mark of strangulation was seen. The post mortem conducted found that the bone of the neck was fractured. Poonam Devi confessed to the crime when the police interrogated her in detail.