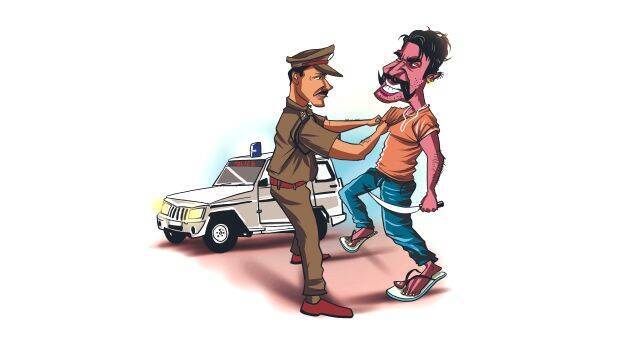 THIRUVANANTHAPURAM: Kerala police has arrested 2507 gangsters on Sunday as part of 'Operation Aag' aimed to curb anti-social activities. It includes goondas, quotation gang members and fugitives. 1673 cases were registered. 'Operation Aag' raids were conducted at 3501 places under the supervision of ADGP MR Ajithkumar.
This is the first time such a step has been taken in the state as a part of full-time surveillance over goondas. The raid was after the action taken on police officers who have goonda connections.
Photographs, fingerprints, phone numbers and bank account details of those arrested have been transferred to the police database. This is for regular monitoring. Fugitives, those booked under Kappa Act, warrant accused and regular troublemakers were remanded. Others were released on station bail. All of them will continue to be under police surveillance.
The raid was from 7 pm on Saturday to yesterday evening. Zonal IGs and District Police Chiefs supervised the raid. 270 people have been arrested in Thiruvananthapuram, including interstate thief Jafar and Anoop Antony.
Those who provide financial and non-financial assistance to gangsters will also be arrested. Police officers who fail to take action against gangsters and are overly friendly with them will also be kept under surveillance. If proved, action will be taken against them.