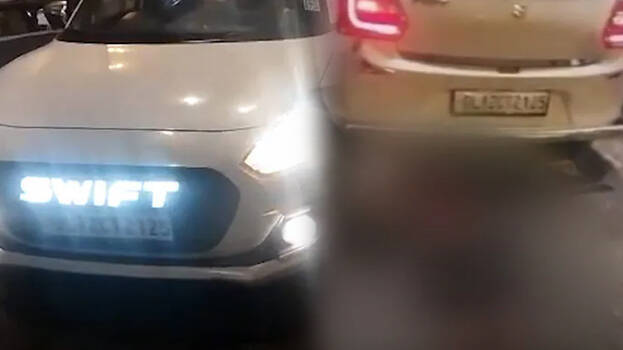 LUCKNOW: Police have arrested a man for dragging a dead body stuck under the car for more than 10 kilometres. The incident took place today morning in Mathura in Uttar Pradesh. The incident in Mathura is similar to the incident on New Year's Day when a woman was hit by a car and dragged for kilometres.
The deceased is yet to be identified. The arrested person is Virender Singh, a native of Delhi. According to the police, Virender might have knocked down the person and driven the car without stopping it.
Meanwhile, Virender told the police that the deceased person might have been knocked down by some other vehicle. Additionally, he said that the fog had prevented him from seeing the body, which may have become stuck in his car. Virender was travelling from Agra to Noida. The security staff found the body stuck under the car when it reached the toll booth near Mathura on the Yamuna Expressway. Following this, the car was stopped and Virender was arrested. The police are trying to ascertain the cause of the death by examining the CCTV footage.