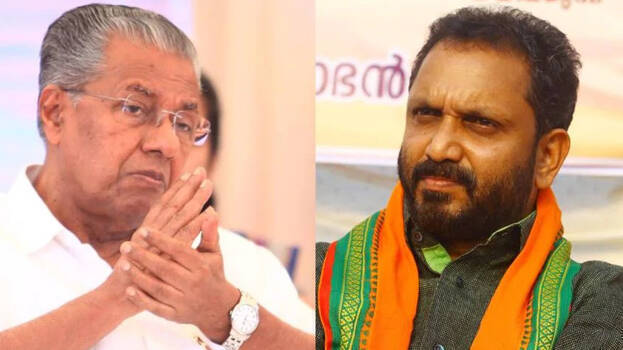 THIRUVANANTHAPURAM: BJP state president K Surendran said that the LDF government will have to withdraw the decision to increase water tariff and fuel cess. He said that the arrogance of the government will go down in front of the strong protests of the people. The BJP leader also alleged that Pinarayi Vijayan was not ready to withdraw the action because it would be a political victory for the opposition.
K Surendran continued that the Chief Minister will have to give up his dictatorial attitude of not backing down from his decisions when people's anger flares up. He also criticized Irrigation Minister Roshy Augustine for increasing the water tariff. "It has been decided to squeeze money from the people by increasing water tariff four times.", he said. K Surendran alleged that the minister who is putting the burden on the people without collecting the dues is throwing muddy water in the face of the poor.
At the same time, there was a ruling by the Speaker against Irrigation Department Minister Roshy Augustine on the issue of increasing the water tariff in the state. Speaker AN Shamseer pointed out that the information about increasing the tariff should have been announced in the assembly. The ruling was on a point of order raised by AP Anilkumar under Rule 303. During the ruling, the Speaker clarified that when the government takes a final decision on policy matters, the practice is to announce it in the assembly first if it is in session.