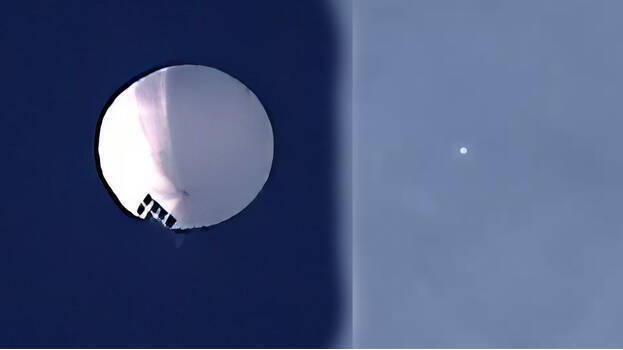 WASHINGTON: US intelligence has reportedly said that the Chinese observation balloon shot down off the South Carolina coast was used by China's People's Liberation Army for spy works. According to The Washington Post, the balloons were deployed to covertly gather information, including military information, in strategic places.
A similar spy balloon was also spotted flying above Latin America. It is believed that the spy balloons were flown from Hainan, a southern Chinese island that is home to a naval military base. The US has informed 150 diplomats from 40 allied countries against this. US Deputy Secretary of State Wendy R Sherman said that the balloon had passed through Hawaii and Florida in 2019.
The US navy had found the wreckage of the spy balloon shot down off the coast of South Carolina. The remnants of the 200-foot-high balloon were spread around an area of 11 km. Meanwhile, the US said that China was not ready to talk to Defence Secretary Lloyd Austin before the balloon was shot down.