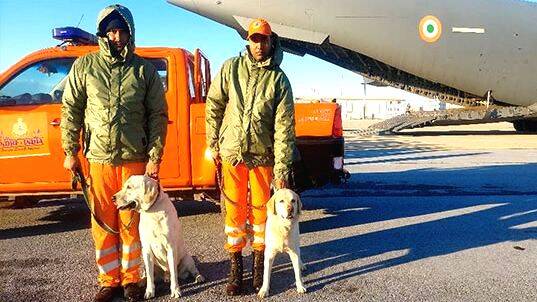 NEW DELHI: Under 'Operation Dost', India has extended its rescue and humanitarian mission in earthquake-ravaged Turkey and Syria by sending more rescue workers and medical teams.
"India has been able to send more than 250 personnel, specialised equipment and other relief material amounting to more than 135 tons to Türkey on 5 C-17 IAF aircrafts. As regards Syria, more than 6 tons of emergency relief assistance has been delivered through a C130J IAF aircraft to Damascus," said an MHA statement.
A 54-member medical team went to Turkey.
National Disaster Management Authority Director General Atul Karwal informed that the third rescue mission team from India is ready in Varanasi.
They will leave with 51 rescue workers, dog squad and four vehicles. The disaster management team is assessing that more help will be needed as the earthquake has affected a large area.
India initially sent 101 rescue workers, including five women, four sniffer dogs and seven vehicles to Turkey.