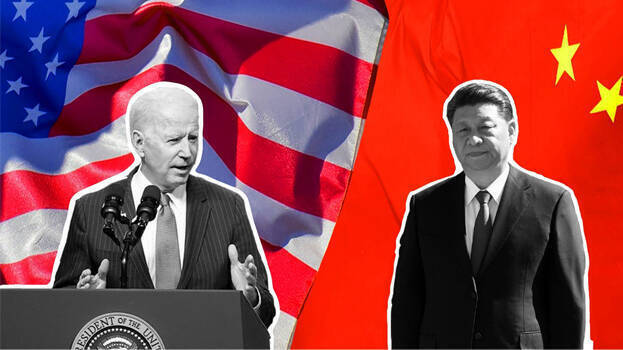 BEIJING: China has strongly condemned US president Joe Biden's allegation that Xi Jinping's administration is facing serious problems. Responding to the US president's remark, China said that the remarks were extremely irresponsible.
Biden made the statement about Xi Jinping during a recent interview. Biden said that China was constrained in its ability to confront the United States by the need to protect international trade, and that Xi himself is in an unenviable position.
China hit back at the remarks on Thursday, with foreign ministry spokesperson Mao Ning telling a regular briefing that Beijing was "strongly dissatisfied".
"This type of rhetoric from the US is extremely irresponsible and runs counter to basic diplomatic etiquette," Mao said, adding that Beijing "firmly opposed this".
The United States had recently shot down a Chinese surveillance balloon for violating its airspace. While the US alleged that the balloon was intended for espionage, China denied this claim. It argued that the balloon was a weather observation device that blew off course. Following this, the relationship between the two countries became worse.