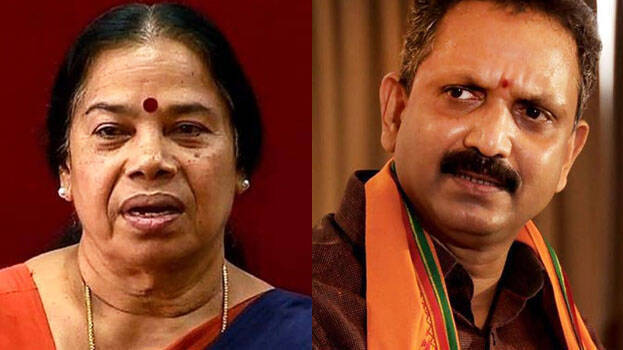 THIRUVANANTHAPURAM: PK Sreemathy has lashed out at BJP state president K Surendran over his remark against Youth Commission chairperson Chintha Jerome. Sreemathy said that aid that Surendran's remark was despicable and abominable. Sreemathy said that the people of Kerala should react against this and Surendran should not dare to use such words against anyone.
"It is the state president of the party that is ruling the country who insulted a young woman using such uncultured words. The BJP national leadership should comment on Surendran's highly objectionable remarks," Sreemathy said.
Earlier in the day, Surendran had said that Chintha should be beaten with a broom drenched in urine. Surendran made the remark during the march held towards the Kozhikode Collectorate.