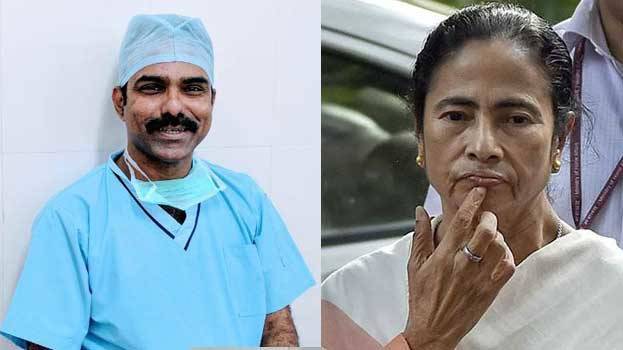 Malayali doctor Sulfi Noohu has taken to the Facebook to criticise Bengal Chief Minister and Trinamool leader Mamata Banerjee for her controversial comment that BJP had advised doctors not to give treatment to Muslims.

He has titled his post 'BJP and Muslim patients'

"Deedi's statement is that the BJP had advised doctors not to treat Muslims. Alas! Don't degrade yourself to this level, Deedi. I don't think even Muslim League will say that, let alone BJP. Don't spew venom like this…

Even if BJP says like that, the doctors in India have not degraded themselves to that level to obey that. We have not been taught to treat a patient who comes to us after finding out his religion or caste. In a hospital in Kerala, there is no Hindu, Muslim, Christian, Communist, Congress, BJP and not even Trinamool. If you want to get rid of the venom in your mind, pay occasional visit to Kerala, Deedi…"

Dr Sulfi Noohu.