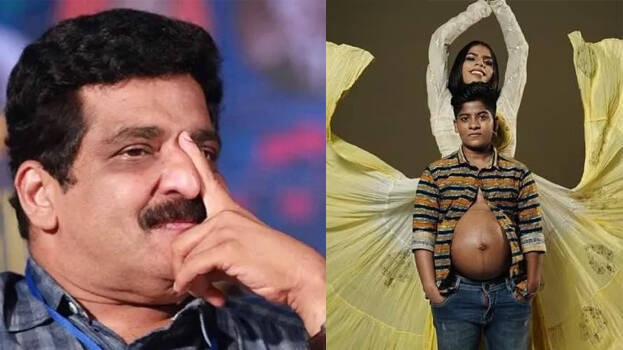 THIRUVANANTHAPURAM: MK Muneer MLA reacted to India's first transgender pregnancy of Malayali couple Zahad and Ziya. He said that a campaign is being carried out as if a child was born to a transman instead of a transgender couple. The MLA also criticized that those who spread the word that a man has given birth is in a fool's paradise. He was speaking at the Wisdom Islamic Conference at Kozhikode beach.
Even the media is giving propaganda that the man gave birth. The first thing to understand is that transmen cannot give birth. She was able to give birth because she became a man on the surface but was actually a woman. MK Muneer added that it would be a surprise if the male gave birth.
Meanwhile, Zahad , who was born as a woman and lived as a man, and Ziya who was born as a man and lived as a woman had a baby at Kozhikode medical college maternal child care center. The baby is born into a life where the person who gave birth should be called dad and the one who was the reason for it would be called mom. Ziya , a native of Malappuram, and Zahad , a native of Thiruvananthapuram, who became partners in the country's first trans pregnancy, first met at a trans community event. Later, both realized their trans identity and decided to come to Kozhikode and live together.
Zahad's breast was removed after undergoing hormone therapy. It was only when they reached the point of removing the uterus that they both had the desire to have a child of their own. Ziya did not undergo the surgery to become a trans woman at the time. Then Zahad started treatment at Kozhikode Medical College. The second pregnancy has been successful. Because Zahad's breast was removed, the baby will be given breast milk through the milk bank.