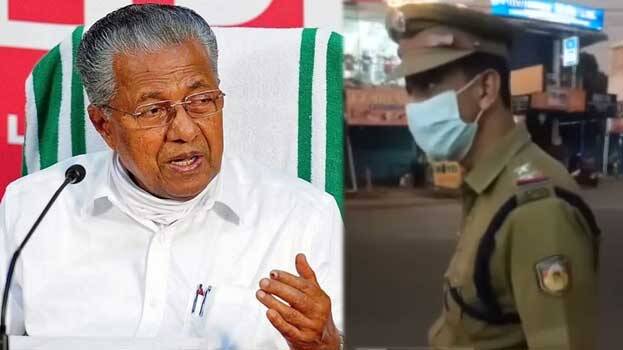 KOCHI: A complaint has been filed that the police blocked a father who was on his way to buy medicine for his son, in the name of Chief Minister's security. The incident took place at Kalady's Kanjoor yesterday around 5.30 pm. The Chief Minister's security has been increased since last day as the fuel cess protest intensified.
Kottayam native Sarath's four-year-old son, developed high fever while returning from Nedumbassery airport. As it was a Sunday, most of the medical stores were closed. After much search, they found the shop in Kanjoor. But when he tried to stop the vehicle to buy medicine, the police did not allow him. The police explained that the CM's convoy would pass through the road.
As per the instructions of the police, he proceeded with the vehicle for about one kilometre but could not find another medical shop. Then he came back to the shop in Kanjoor. Meanwhile, Sarath says that the SI who was on duty earlier came and argued with them. The complaint also states that the police threatened to shut down the medical shop when Mathayi, the owner of the shop, intervened on the issue when he saw Sarath and his brother being scolded by the police. Sarath has lodged a complaint with the chief minister and the Aluva police chief.