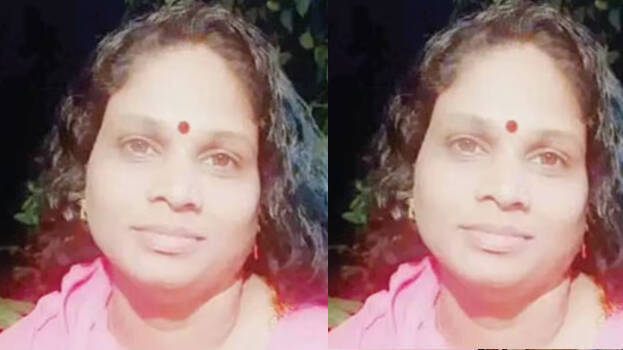 PANDALAM: The search for the suspect in the murder case of Sabitha (Sajitha, 42), staying in a rented house, has been extended to other districts. She was wife of Suresh of Chenganuur. The police have intensified search for her live-in partner Shaiju (34) of Keezharoor in Thiruvananthapuram. He killed her on Friday night after hitting her on her head with a piece of wood. He fled after inviting his friends' home.
Though a search was conducted at the houses of his relatives, the police were not able to trace him. As Shaiju is not using a mobile phone, the police are facing difficulties in tracing him. Shaiju had a fight with Sajith over his new relationship with another woman in Ernakulam. He then started staying at a lodge in Mangaram for a month. His friends intervened later and settled the issue. The police investigation is now centering on Thiruvananthapuram and Ernakulam.
Sajitha was estranged from her husband for a long time. The woman, who was working in a shop in Thiruvalla, got close to Shaiju, a native of Thiruvananthapuram, via Facebook. They then started living together in a rented house. They did not maintain any close relations with their neighbors.