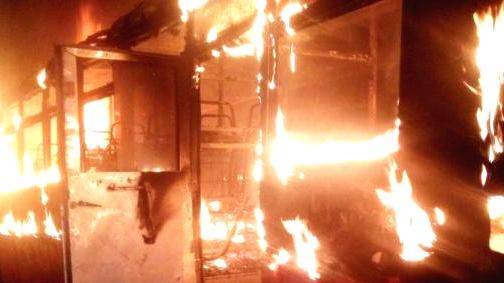 In a major mishap in Kottarakkara Vayakkal a few hours ago, a KSRTC bus collided with a Concrete mixing unit and caught fire. Four persons sustained serious burns while nine sustained minor injuries.

The injured have been shifted to various hospitals including Thiruvananthapuram Medical College hospital. The bus caught fire due to the impact of the collision. However, the presence of mind of the conductor and the driver saved the lives of the passengers. In the process, the driver sustained burns. The accident happened at around 2:30 pm.
Fire rescue team has reached the spot and brought the fire under control.
More details awaited