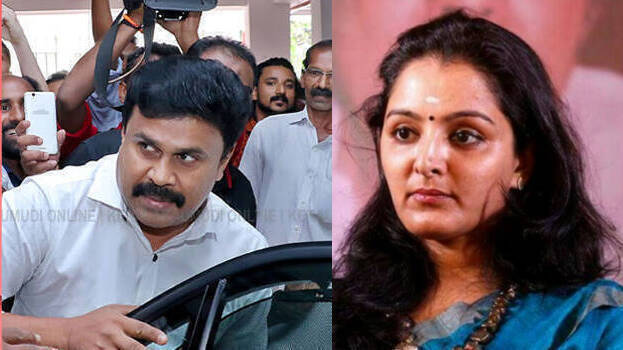 NEW DELHI: The state government informed the Supreme Court that Manju Warrier should be cross-examined again in the actor assault case. This is required to prove Dileep's role. He is trying to prevent producing the evidence. The government also told the Supreme Court that Dileep's allegation that cross examining many including Manju Warrier is to prolong the trial indefinitely is baseless.

Dileep in his affidavit asserted that the actress, investigation team, prosecution and director Balachandra Kumar are trying to prolong the trial indefinitely. He also mentioned that his profession and personal life have been ruined and lost six years of his acting career. He also demanded to quash the list of 41 witnesses submitted in the trial court by the prosecution. The demand to cross examine Manju Warrier, Dileep's brother P Sivakumar alias Anoop, Kavya Madhavan's mother Shyamala, father Madhavan, cousin Sooraj and family doctor Hyderali have been mentioned in this.

The prosecution's explanation that Manju Warrier is cross-examined to identify the voices of Dileep and his relatives after listening to the voice clip released by Balachandra Kumar, is wrong.

The prosecution decided to take Shyamala's statement to confirm the mobile number Kavya Madhavan contacts Dileep. The statement of her father Madhavan should be taken in order to prove that he accompanied Kavya to the bank to open the locker.

The victim, the investigating team and the prosecution are deliberately not agreeing to implement the Supreme Court order to complete the trial in a timely manner. Their actions are as if the trial court judge is not allowed to complete the trial and to pronounce the verdict within the time allowed by the Supreme Court. The Supreme Court extended the time for the trial five times. The last order was given on September 5, 2022 to complete the trial before January 31. All the witnesses, except the investigating officer, had been cross examined in December 2021. Meanwhile, further investigation was decided on Balachandra Kumar's disclosure.

The trial resumed on November 10, 2022. 237 witnesses were cross-examined. Taking the statement of Balachandra Kumar was stopped due to health problems. The high court did not give permission though tried to take his statement after holding a camp sitting in the capital city. The stand is that it is outside the jurisdiction of the Ernakulam Sessions Court. The Supreme Court can order in this regard. Balachandra Kumar is trying to prolong the trial citing ill health. Dileep pointed that his interview was telecast by a private channel on February 3 as well.