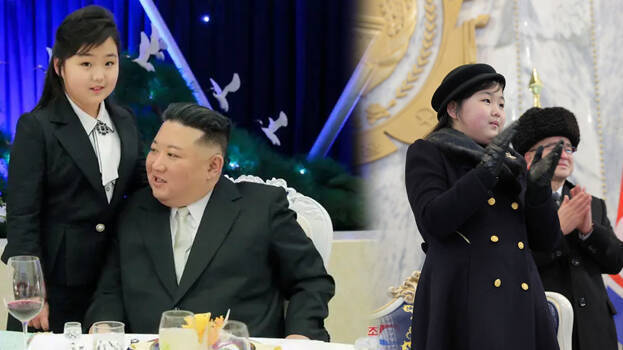 PYONGYANG: North Korean leader Kim Jong Un has reportedly ordered people who share the name as his daughter to change it to something else. Kim Jong Un's daughter's name is Ju Ae. It is reported that women and children with the same name are being forced to change their names. In the past, North Korea has banned people from using the same names as their leaders.
The women named 'Ju Ae' were reportedly told by local governments to change their birth certificates. The Ministry of Security in Jeongju City has summoned those named 'Ju Ae' to their office and ordered them to change their names within a week.
In 2014, people were urged not to use Kim Jong Un's name. The South China Morning Post previously reported that the use of the names of leaders and their close family members was prohibited in North Korea.
Recently, pictures of Kim Jong Un and his daughter Ju Ae attending country's military parade were released. It is also reported that Ju Ae attended a lavish banquet at army barracks before the parade. Kim Jong Un's daughter was seen in public for the first time in November last year. Ju Ae is the only child of Kim Jong Un's three children who has appeared in public.