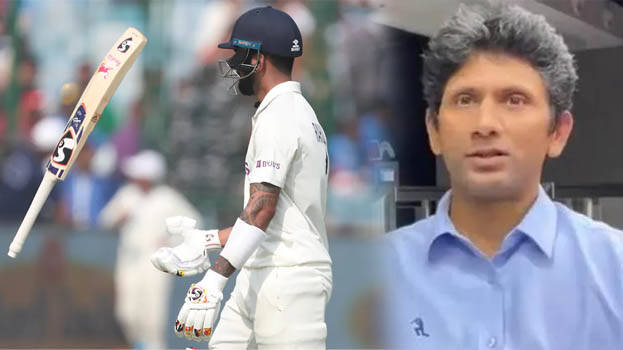 BENGALURU: Indian cricketer KL Rahul has been receiving much criticism for a while due to his bad form. His performance in the last two test matches against Australia were also pathetic. He also lost position as the vice-captain of cricket team. But Rahul has managed to find a place in the squad for the remaining two Tests and the ODI series.
Rahul has the support of captain Rohit Sharma and coach Rahul Dravid even though he is not in form. Dravid is backing Rahul on the basis of the centuries scored by him including on foreign pitches. Former Indian pacer Venkatesh Prasad has strongly opposed this and has come out with a counter argument.
"And if overseas performance is a criteria, Ajinkya Rahane despite being out of form and also inconsistent before being dropped had obe of the best overseas Test record, averaging over 40 overseas in 50 test matches. Was out of form and dropped. But with KL being retained for the remaining 2 test matches, if he is picked in the playing 11, Indore is his best chance of coming back to form and silencing critics like me. Else needs to play county cricket, perform well and make a comeback in the Test side.", Prasad tweeted.
Rahul's highest score is just 23 runs in the last 10 Test innings. Rahul scored only 17 runs and 1 runs in the last test in Delhi. Even after this, Rahul was included in the team for the next test and ODI. The fans got angry and trolled Rahul because of this. Opportunities are being continuously provided to Rahul when players like Sanju Samson remains to be excluded without getting enough opportunities. This is what angers a group of former players including Prasad.