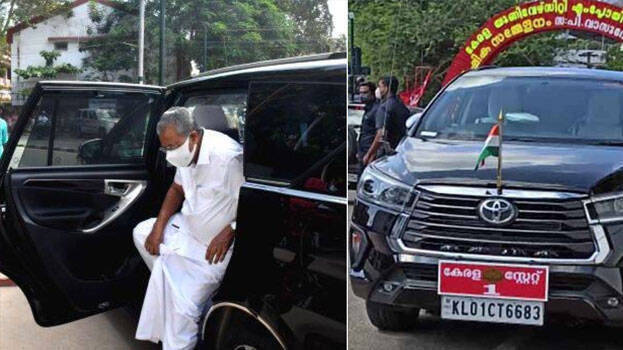 THIRUVANANTHAPURAM: Chief Minister Pinarayi Vijayan will return to the capital city today. The chief minister has public programmes in Kovalam and Ayyankali Hall. As usual, the chief minister's every move will be inside the police's security fort.

The youth congress has decided to continue the black flag protests at the venues where the chief minister arrives. The youth congress is protesting demanding the withdrawal of the tax hike. Youth Congress and KSU workers are continuing their black flag protests in all the districts visited by the chief minister. The chief minister travelled in a helicopter the other day.
In view of the protest against the chief minister, many youth congress leaders were taken into preventive detention by the police. The Congress leadership is planning to take legal action against this.