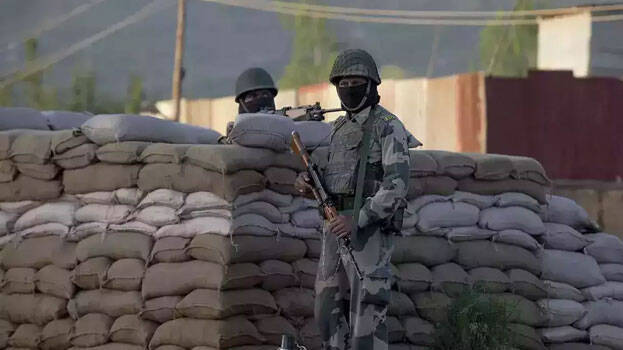 NEW DELHI: The Army will be withdrawn in phases from Jammu and Kashmir, which has been made a Union Territory and revoked of its special status. A move to deploy the paramilitary CRPF instead is also on. The troops deployed for law and order and anti-terror operations are being withdrawn. The army will continue in current manner along the border.
The central government says that normalcy has been achieved and assembly elections can be held. It is preceded by the withdrawal of troops. The Rashtriya Rifles, brought in from various infantry units in 1990 for anti-terrorist operations in Jammu and Kashmir, will be withdrawn in three phases. A trial withdrawal of troops from districts like Anantnag and Kulgam will be done first and subsequent withdrawal will be after assessing the situation.
Why the retreat?
After August 5, 2019, when special powers were removed and the union territory was made, attacks on security forces have halved. Law and order is under control.
The CRPF and Jammu and Kashmir Police, which carry out anti-terror operations and law and order duties alongside the Army, have gained the necessary experience.
1.3 lakh soldiers
1.3 lakh soldiers in Jammu and Kashmir. 80,000 people at the border. 40,000-45,000 Rashtriya Rifles (RR) personnel in charge of anti-terror operations. The rest are for maintaining law and order.
60,000 CRPF personnel. Over 45,000 in Kashmir alone.
Jammu and Kashmir Police 83,000 personnel.