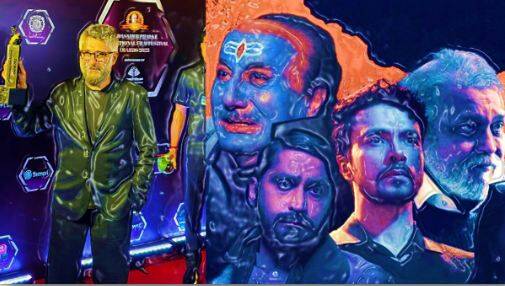 The 2022 movie Kashmir Files documented the genocide of Kashmiri pandits from the valley back in the tumultuous nineties. The film was much appreciated for its craft but got mired in petty rabble-rousing for the politics espoused by the makers.
The film got back into the news after an Israeli jury in the film festival critiqued the movie as propaganda but not art. Many talks were exchanged on either side during the issue. Now, the film is back in news for one award that it grabbed the other night.
Vivek Agnihotri, the director of the movie tweeted on his page telling the good news of Kashmir files clinching the Dada sahib Phalke award for best film. However, in reality, the words proved to confound, since it is not the Dada Saheb Phalke award but the best film award in an independently run Dada Saheb Phalke film festival.
The Dada Saheb Phalke Award was first given in 1969 by the Government of India to commemorate filmmaker Dadasaheb Phalke's contribution to Indian cinema. This is a revered price given to the outstanding contribution to Indian cinema, but the other is an independent film festival.