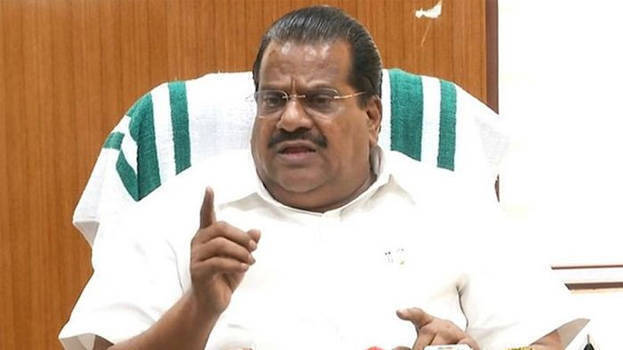 KANNUR: The absence of central committee member E P Jayarajan from Janakeeya Prathirodha Jatha (People's Resistance Rally) led by CPM state secretary M V Govindan, is being discussed. Despite being in Kannur, Jayarajan did not attend the inaugural function and was absent at the centers where a reception was accorded in Kannur. Chief Minister Pinarayi Vijayan inaugurated the jatha which started from Kasaragod. Other leaders attended the function. When the party secretary was delivering a speech in Kannur, Jayarajan was visiting a house in Valapattanam to console a death.
It is heard that the EP is staying away due to differences of opinion with the party leadership. He was deeply dissatisfied with the appointment of M V Govindan as the party state secretary after avoiding him. Reports said that he had hinted about this to the party leaders. After that he was not active in party activities. Though the chief minister intervened to bring Jayarajan to the fore, he was not successful. Jayarajan responded unofficially that he was withdrawing from active politics.

The resort controversy also led to his estrangement from the party leadership. Jayarajan faction believe that there is a conspiracy on the part of some in the party in the re-emergence of the resort controversy which had erupted several years ago. Though requested to inquire about this matter, nothing was done. All these is a setback for Jayarajan. Another important leader from Kannur, P Jayarajan, raised a complaint about the resort again in the party.

Meantime, M V Govindan said that Jayarajan will participate in the jatha in the coming days. Govindan also stated that there is no reason for him to stay away from the jatha.