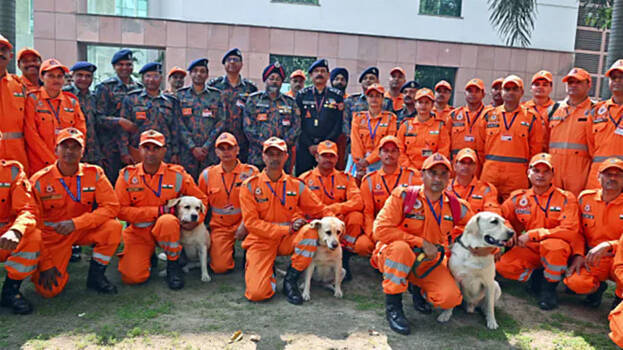 NEW DELHI: India launched 'Operation Dost' for the relief operations in Turkey after the earthquake. While the NDRF team was getting ready to fly to Turkey for rescue operations, the authorities were preparing hundreds of passports and other related documents overnight as part of the journey. The officials prepared 140 passports and documents overnight.
A paramedic officer joined the team leaving her 18-month twins behind to serve the call of duty. The NDRF's mission in Turkey was full of personal, professional and emotional challenges. When they came back after completing this mission, the love and affection given by the Turkish people got etched in their hearts.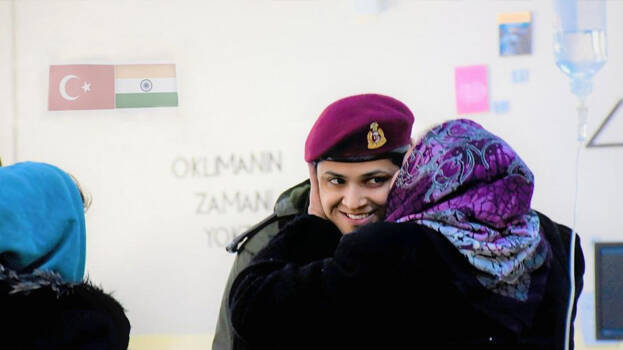 The entry of 152 members in three teams and six dogs to Turkey was swift. They retrieved 85 bodies from the rubble of buildings in Turkey. Meanwhile, two girls were rescued alive. The members who returned from the mission spoke about the emotional bond they developed with the Turkish people. When the Indian team was departing, the Turkish people thanked them for their help. Turkish officials also expressed their gratitude.
Prime Minister Narendra Modi had felicitated the members of 'Operation Dost' at his official residence earlier.
About 44,000 people were killed in the 7.8-magnitude earthquakes that hit Turkey and Syria on February 6. Thousands of houses and buildings were collapsed. The NDRF team from India reached Turkey very quickly. Out of 152 members, only a few officers had passports to go abroad. The officials prepared the passports and other documents for the rest of the members overnight.
There were five women rescuers in the group including constable Sushma Yadav (32). Sushma had to leave her 18-month-old twins at home for the mission. Sushma's response to the authorities' question was, "Because if we do not do it, who will?". She said they can work in minus 5-degree temperature in Turkey.
The team also encountered several difficulties during their mission. Turkey nationals brought food for team member Deepak, who is a vegetarian. Deepak said that they added local spices in the apples and tomatoes they served. He added that he will never forget the love and affection show by them.
Although the Turkish people do not know Hindi, they translated it on Google and sent thank you messages to the Indian team. The rescue team considered it as the language if humanity and respect for India. The NDRF team said that they wished that they could have saved more lives.
The Operation Dost members said that during the rescue operation, they faced difficulty in taking bath or even for other basic needs. Sub-inspector Bintu Bhoria says that he did not bathe for ten days. However, he clarified that they returned after completing their assigned rescue missions. They have also donated the clothes, tents and food to the locals and the relief workers in Turkey before returning.