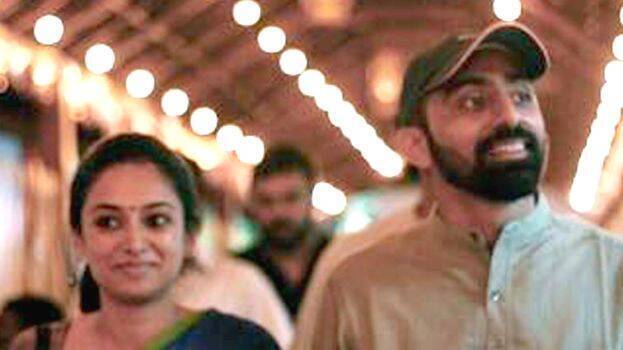 A dainty young with a distinct eyebrow raise separated actress Gautami from the rest. The young dame just in her early 20s acted in the blockbuster Second Show which kick-started actor Dulquer Salman's career. Gautami's female lead matched all might to take the debutant Dulquer, and a row of other films reached her doorsteps even one including Fahad Fasil. As times progressed, the young actress married her friend and director of her debut movie Second Show. Gautami after that was not talked about or discussed in the film milieu. She went elusive but had a good presence on social media.
The actress is back again from a hiatus and has a handful of movies to start with. However, what headlines is not her movie gigs but her curtain call for her three-year-long marriage life with Srinath Rajendran. Gautami opens up about the separation.
" My father and mother often ask what sprouted in between to end in such a conclusion. Seriously, I have no answer for it. We both knew each other since 2012. We went dating after that. But the tides took a turn after marriage when our ideologies started going in varying directions. Fingers started pointing at each other and life was never the same. We had a discussion about the issue and decided to split for good. Many tries were made to cope with the issue but the differences came recurring in our lives, keeping us both apart from each other. Now, I live a happy life and he does the same with his work. Life seems good again"
Gautami's next movie is Jude Anthony Josephs 2018, which is awaiting release.