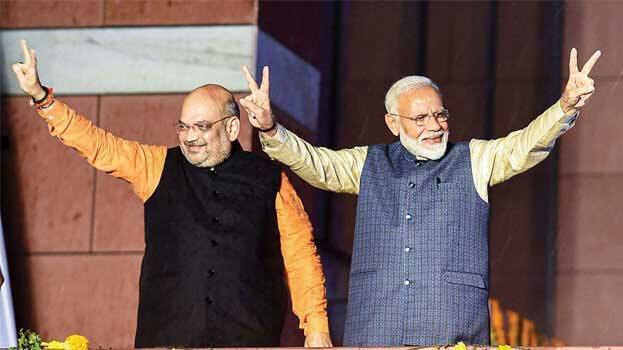 BHOPAL: Union Home Minister Amit Shah has appealed to the people of Madhya Pradesh to help BJP come to power in the assembly elections in November and the Lok Sabha elections in 2024. He was speaking after inaugurating a Medical College in Satna.
Amit Shah said the Narendra Modi government will come to power with two-thirds majority. "Modi promised in 2014 that government would be a government of the Dalits, poor, backward castes and tribes. He showed the world about what should be the priorities of a government. He ensured that all the schemes meant for the poor are implemented on the ground. This is the very identity of BJP. BJP is governed by the principle of Antyoday which means empowering the poorest of the poor to live a life with dignity.", said Amit Shah.
"During the Congress government, the poor didn't have toilets at home. The Modi government built 10 crore toilets. The beneficiaries of the scheme were Scheduled castes and STs. 3 crore people were given homes. Health insurance up to Rs 5 lakh was provided. Free vaccination was provided to protect the country from Covid. In the last two and a half years, 80 crore poor have been provided 5 kg rice vey month.", Shah added.
"The government is building 10 memorials across the country at a cost of Rs 200 crore to honour tribal freedom fighters. The Congress never made a tribal person India's President.", stated Shah. He said that it was Prime Minister who seated Draupadi Murmu in the highest office of Rashtrapati Bhavan and showed respect for the tribes in India.