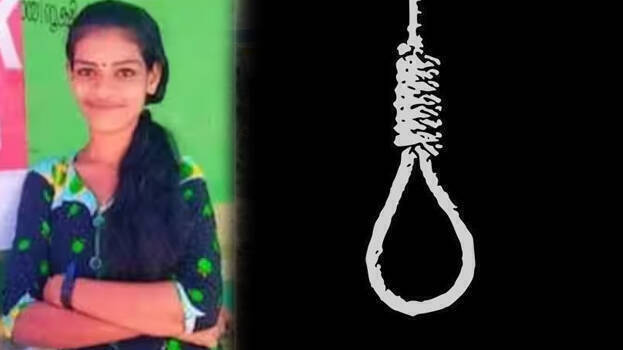 THIRUVANANTHAPURAM: A 23-year-old woman committed suicide after her fiancée turned off his phone and went into hiding on the wedding day. The deceased has been identified as Dhanya of Madhu Bhavan in Vattapad in Kollam's Ittiva. Dhanya was found dead hanging by a shawl in the bathroom of the bedroom of the house at around 8 am on Saturday.

Dhanya was in love with Akhil, a native of Athishayamangalam in Kollam's Anchal, for more than a year. Dhanya was missing from home on February 15. Then, on the basis of the complaint filed by the relatives, the investigation conducted by the police found that Dhanya was with Akhil. Akhil then, in the presence of the police and family members, agreed to register their marriage. After this, Dhanya went with her family. On Thursday, Dhanya and her family reached the Ittiva gram panchayat office to register the marriage, but Akhil did not turn up.
Dhanya and his family contacted Akhil's phone several times, but the phone was switched off. The family returned with Dhanya as they did not get any information from Akhil's end even after a long time. As per the police's preliminary probe, Dhanya committed suicide due to this agony. The Kadakkal police registered a case in the incident. Akhil is in hiding.