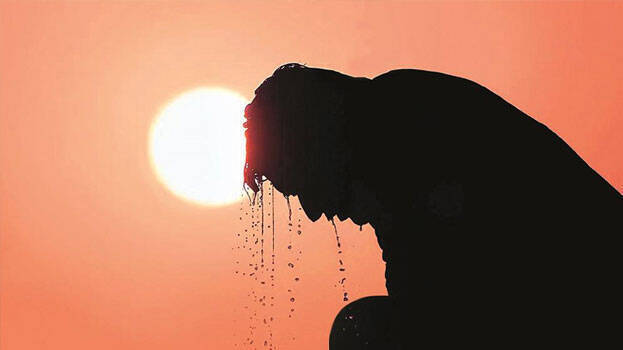 Health Minister Veena George said that the health department has alerted the districts due to the rising heat in the state.
"Sunburn, sunstroke, epidemics etc. pose challenges during the summer season. Everyone should make sure that they drink clean water. Even if a person does not feel thirsty, he should drink water often since dehydration can result from water loss. Even minor health problems due to heat should not be ignored. Everyone should follow the guidelines issued by the health department," the minister said.
Excessive heat can cause sunburn and sunstroke. If the atmospheric temperature rises beyond a certain limit, the human body's heat regulation systems can be disrupted. When the temperature rises, the body sweats more and loses water and salts, causing muscle cramps. Dehydration can lead to the loss of salts in the body. This can cause fatigue, weakness and even fainting. Excessive rise in body temperature can disrupt the internal functioning of the body. Heat can cause excessive sweating and skin diseases. If left untreated, it can even lead to death.
Important things to note
Drink plenty of water even if you don't feel thirsty
Always drink boiled water
It is better to carry water while travelling
Those who drink juice from shops and roadsides make sure the ice is made from fresh water
Make sure that the ice used in house ceremonies and celebrations is made from fresh water
Avoid direct sunlight. Always use an umbrella or hat
Wear loose-fitting, white or light-coloured clothing
Avoid direct sunlight between 11 am and 3 pm
The elderly, young children, pregnant women, those with serious illnesses and those working in the sun should be especially careful
Don't let children play in the sun
Don't leave children in cars parked in the sun
Keep doors and windows open to let the heat escape
If you feel tired or sunburned, move to the shade and rest
Avoid using heavy clothes
Wash your face with water and cool your body
Cool the body with the help of fan and AC
Eat fruits and salads