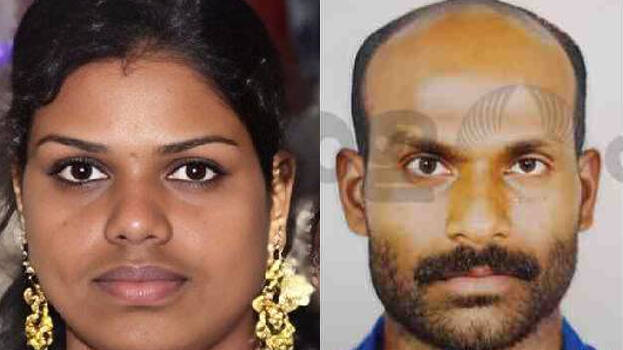 VIZHINJAM: A man surrendered after his wife was found dead under mysterious circumstances. Princy (32) was found dead in her house at Kottapuram Karimpallikkara Dilshan House in Vizhinjam. It was later found that she was strangled to death. Her husband Antonidas (Ratheesh, 36), who was missing after her death later surrendered at the Vizhinjam police station. He surrendered when the investigation was progressing.
Princy was found dead on Saturday at 9 pm. The two were estranged for the past one month following family issues. Princy and her children Dilshan, Dishal and Dihana were at her sister's house. However, Antonidas went there on Saturday night, settled the problems and took them home at 8 pm. After reaching home, he asked his children to go out and play. When they returned, Antonidas told his children that their mother was sleeping and then he went out.

The children saw her lying motionless. The neighbors came hearing their screams and rushed her to Vizhinjam Social Health Center. Seeing the marks on her neck, the hospital informed the police. Then a team led by Vizhinjam SHO Prajeesh Shashi reached the spot and took the body to the medical college and handed over the body to her relatives after the post-mortem.