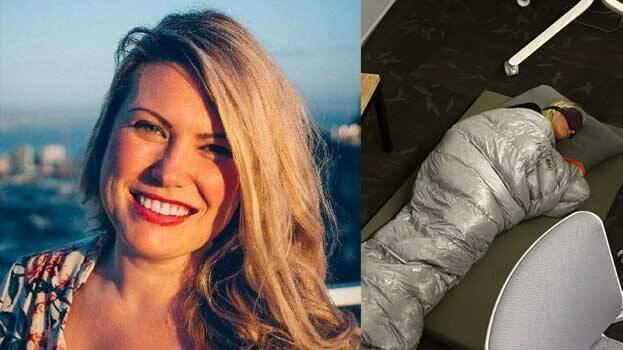 WASHINGTON: Esther Crawford is a Twitter employee who got a lot of attention after a photo of her sleeping on her office floor went viral. She was unable to go home because of her busy schedule. Esther was one of the few employees who were left on the product team after Elon Musk acquired Twitter in October 2022. Now Esther has also been fired from the company. By Musk.
Esther was the head of Twitter's Bblue verification subscription and newly launched payment platform. Musk proposes that employees should work tirelessly for hours for the birth of Twitter 2.0. Esther was one of the employees willing to adapt to Musk's methods. Media reports say the new layoffs are part of a new administration being formed at Twitter.
"The worst take you could have from watching me go all-in on Twitter 2.0 is that my optimism or hard work was a mistake. Those who jeer & mock are necessarily on the sidelines and not in the arena. I'm deeply proud of the team for building through so much noise & chaos.", tweeted Esther.
Esther was the CEO of Squad, a screen sharing application. Esther became a part of the company after Twitter acquired Squad in 2020. She then worked in Twitter's design, engineering and product departments. Later, she became the head of various projects, including blue verification. Meanwhile, Twitter, which had about 7,500 employees before the acquisition, has only about 2,000 employees as of last month.